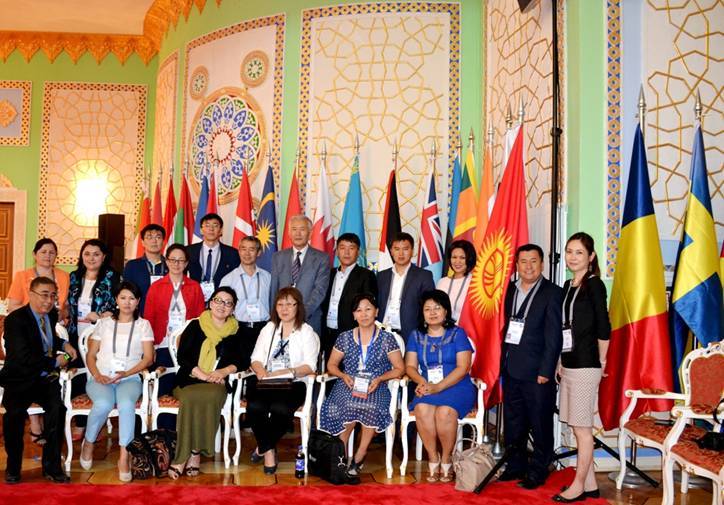 RDF's project coordinator, Kuluipa Akmatova, took part in International Conference on implementation of the International Decade for Action "Water for life" on 9-11 June 2015 in Dushanbe, the capital of Tajikistan. More than 120 representatives of organizations from across Central Asia and from all over the world, whose work is dedicated to the concerns of mountain societies and environments, met to share perspectives and best practices on sustainable mountain development.
The Forum was organized by the Central Asia Mountain Hub, hosted by the University of Central Asia jointly with the Government of Republic of Tajikistan, and under the support from SDC.
The Forum aimed at enabling an in-depth and multi-stakeholder discussions on issues of the shared concern in food security and agriculture under changing climate in the mountains of Central Asia, with a focus on watershed management practices as a viable solution to successful adaptation to the changes.
In the exhibition corner, Akmatova presented our new series of books devoted to Kyrgyz traditional knowledge. The goal of these books is to instill love to nature, teach people to live in harmony with environment, give direction for rational using of resources such as mountain landscape, pastures and of course, water, as a sacred source of life according to the traditions of our ancestors.