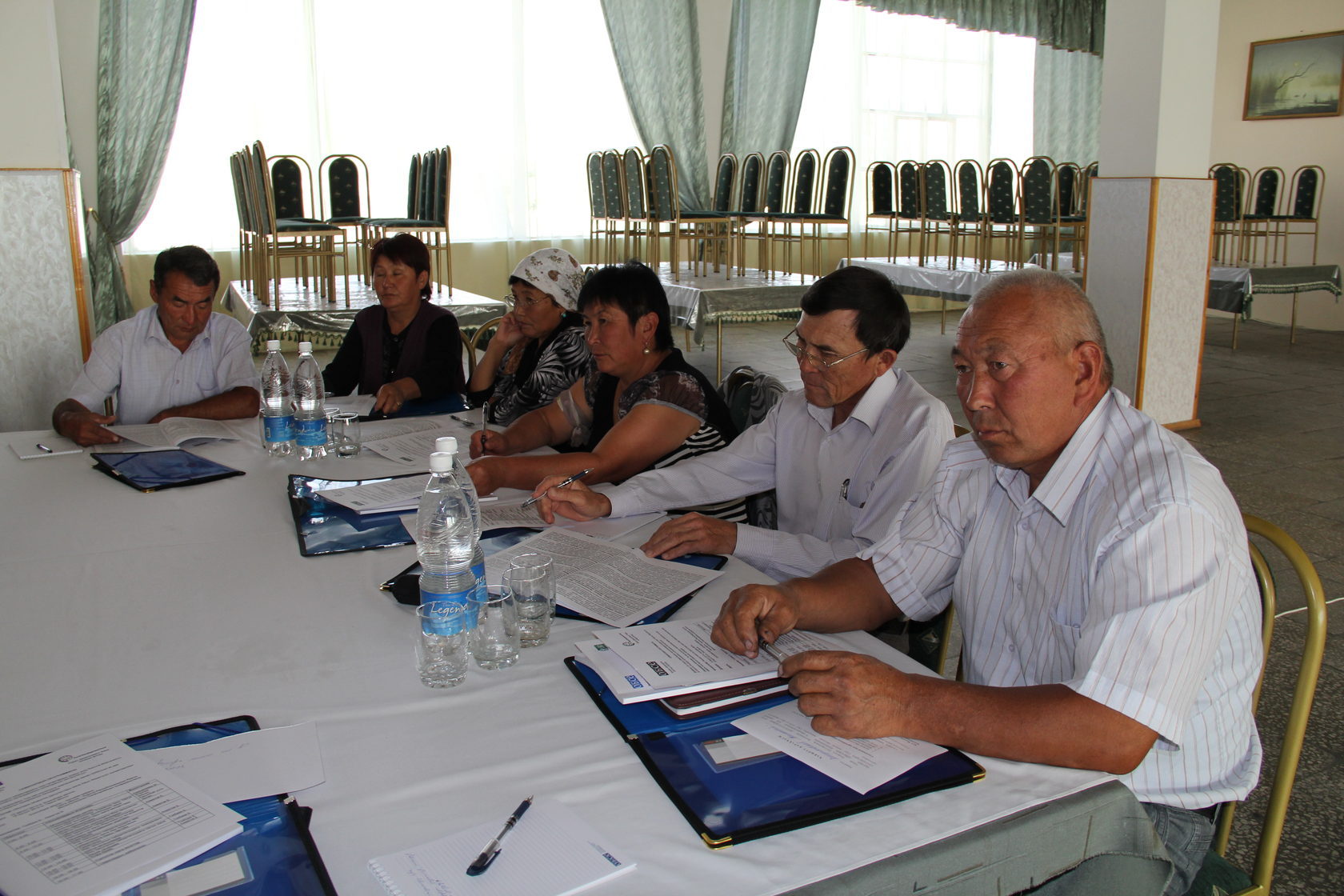 The problem of conflicts between the population and mining organizations has recently become very urgent in Kyrgyzstan. In this regard, the PF RDF launched a project to mitigate conflicts in this area.
Goals and objectives of the project
- To increase the knowledge of the local population about the specifics of the work of geological exploration companies;
- Improve the knowledge of local governments in order to better manage mineral resources, which will help improve the environment and local economic development, increase local budget revenues, improve municipal services, and prevent conflicts;
- Create effective mechanisms for the exchange of information between local authorities
local government, population and mining companies; - Conclude investment agreements between two local authorities and mining companies.

Key facts:
Years of implementation:
5 April 2013 - 30 November 2013.
Place of implementation: Yuryevka Aiyl Aimak in Issyk-Ata District of Chui Oblast, Kunchygysh Aiyl Aimak in Ton, Tamga Aiyl Aimak in Zhetioguz Districts of Issyk-Kul Oblast.
Donor: Organization for Security and Cooperation in Europe
Contact: general@rdf.in.kg

Main project activities:
1. Training local government bodies, communities and companies on public participation in the budget process:
- RDF chose three municipalities based on the availability (availability) of mineral resources, the interest of local government bodies in joint work, the presence of geological research / mining company;
- RDF hired consultants and conduct in-depth trainings on local budget management and public participation in decision-making;
- RDF collaborates with companies and conduct consultations and other necessary activities on social and corporate responsibility, as well as joint research of the needs of local communities.
2. Joint study of the needs of local communities:
- RDF conducts extensive information work with local communities (meetings of initiative groups, focus groups and village gatherings / meetings), as a result of which a priority list of needs of local communities regarding their social and economic development will be drawn up;
- RDF holds round tables with the participation of local self-government bodies, investors and representatives of government agencies;
- At the end, a public hearing will be held to discuss the impact of the investor's activities on the socio-economic development of the selected municipalities. The impact on the local budget will be measured by land tax from the lease of agricultural land, non-tax payments, land rent and other voluntary contributions from exploration / mining companies. The results of the public hearings will be reflected in the signed agreement between the municipality and the investor on the implementation of a joint plan to promote local development. Changes to the local budget will be approved by the local council.

Expected results of the project
Local governments will gain knowledge and skills to work with local mining enterprises, and through which they will be able to replenish the local budget.

Organization for Security and Cooperation in Europe
The world's largest regional security organization. Serves as the main tool for early warning, conflict prevention, crisis management and post-conflict reconstruction. The OSCE's approach to security is comprehensive and co-operative.