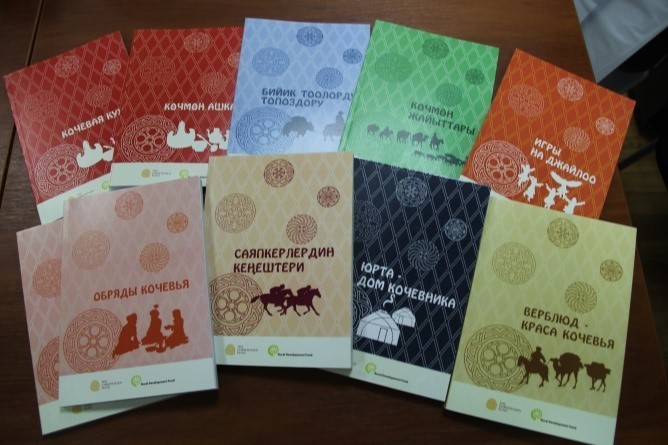 In the final stage of the project on "Kyrgyz Traditional Pastoral and Ecological Knowledge Dissemination and Providing Support to the Community Co-management of Mountainous Ecosystems in the Kyrgyz Republic", RDF published a new updated and expanded series of books on traditional knowledge.
Previously, it was a series of brochures "Traditional knowledge for livestock farmers." The updated series includes the following books: "The Rites of Nomads", "Yurt – a Nomad's House", "Jailoo Games", "Nomadic Сuisine", "Tips by Sayapkers", "Camel – a Camping Adornment", "Highland Yaks", and "Nomadic Pastures".
Every book is supplemented with information and illustrations on traditional knowledge collected in different regions of Kyrgyzstan, and the ethnic Kyrgyz living in China.