The international youth conference Telangana Jagruthi was held in January 2019 in Hyderabad, India. The conference was organized by Telangana Jagruthi, one of the largest non-governmental organizations in India, which is dedicated to the issues of advanced training, empowerment, and sustainable development. Rysmendiya Nargiza participated at the Telangana Jagruthi International Youth Leadership Conference (TJIYLC) as a represenative from RDF.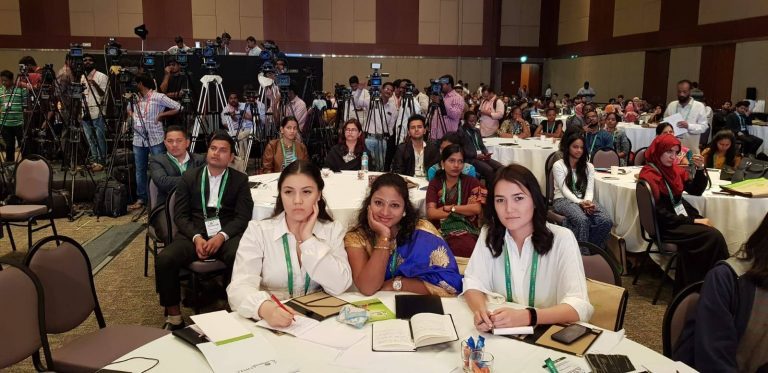 The theme of the conference was "The Gandhi way to sustainability and innovation". This is a partnership program for young leaders from around the world who can deliver positive impacts on their communities, and the world at large, through the implementation of the sustainable development goals (SDGs). TJIYLC brings together young leaders from different domains, and serves as a networking occasion for young professionals, students, innovators and politicians with a purpose to unite them under the goal of reaching common consensus on the major development objectives. During this conference, all the delegates had the opportunity to gain leadership experience, to join a strong global leadership network, and to create a platform to address current critical issues.
TJIYLC 2019 contributed to strengthen the capaity of young people in planning, implementing and evaluating various global challenges in defining a future global development framework from Gandhi's perspective.